SPOT THE DOT & TRAKTOR
PRESENT: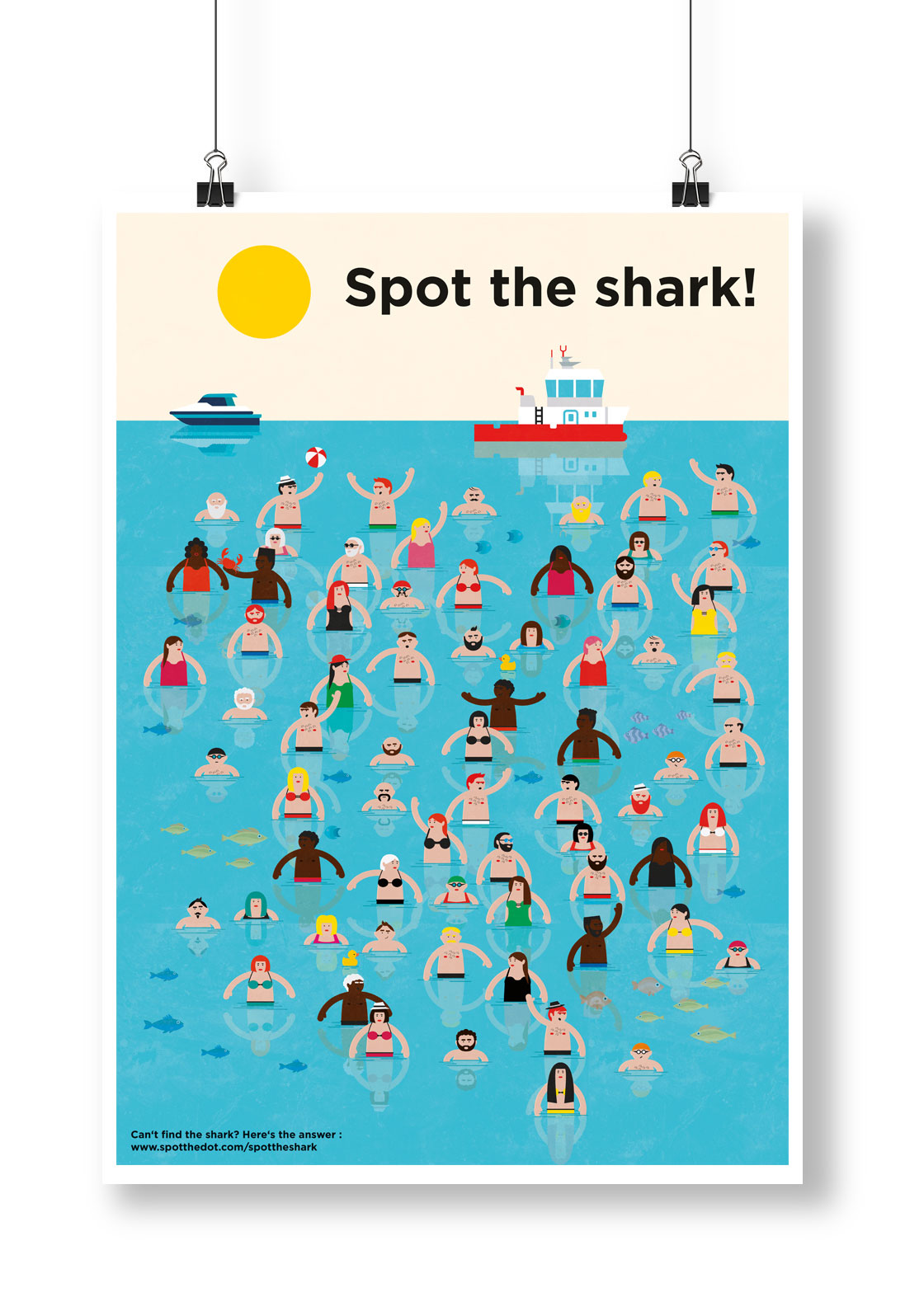 COULD YOU FIND THE SHARK?
You might have spent some time looking for a shark in our picture, but we are sorry to tell you there is no shark to be found. Don't be mad at us, we did this to explain you could've used the time better by spotting the dots on your skin: each years millions of people are diagnosed with skincancer globally. Early detection of skincancer is key, make sure you do a regular skin check. Don't spot sharks, spot your dots! For more information please visit www.spotthedot.org
TRAKTOR X SPOT THE DOT
Traktor Agency made this illustration to help the Spot the Dot Foundation raise skincancer awareness.
SUPPORT
This is a non-profit campaign made by the efforts of creatives and brands who all agree on the importance of raising skincancer awareness together. We feel that this makes our campaign even more special and valuable. Contact us via contact@spotthedot.org if you want to support our cause or look on our support page to see how you can support us in other ways.
WE'D LOVE IT IF YOU FOLLOW AND SHARE OUR CAMPAIGN
Instagram: @spot.the.dot
Twitter: @spot_the_dot
Facebook: @spotthedotcampaign
Tumblr: spotthedotcampaign.tumblr.com
Our store: redbubble.com/people/spotthedot

CONTACT
www.spotthedot.org
www.traktorwien.tumblr.com
contact@spotthedot.org
office@traktorwien.at
+43 (0)69911 330 280